Celebration of Cultural Unity Gala
Sunday, May 21, 2023, 6:00-9:00 PM CDT, Hyatt Lodge in Oak Brook, IL.
Celebrate TEACH at 30 at the 12th Annual Celebration of Cultural Diversity Gala!
Honoring Sr. Carol Crepeau, Congregation of St. Joseph, and celebrating the success of 2022's 15 TEACH Citizenship Program participants – soon to be US citizens!
Cocktails, dinner, and program
Left to Right: Constantine Bitsas -TEACH Executive Director, 2022 Honorees – Fiona McEntee Esq. 2022 and Yulia Kuznetsova, and Keynote Richard Hanus Esq.
Meet our 2023 Gala Honorees
Sister Carol Crepeau
Cultural Unity Award
Sr. Carol Crepeau was the founder and creator of TEACH with the support of The Congregation of St. Joseph. She saw a need in the community and decided to take action and make change! What started as School on Wheels, quickly grew and developed into what TEACH has become today. TEACH is honored to present Sr. Carol with the Cultural Unity Award.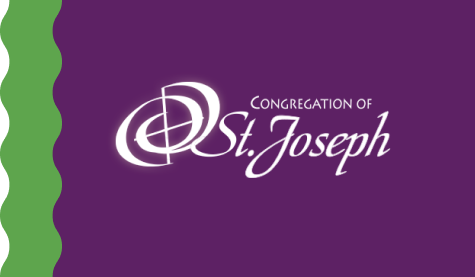 Congregation of St. Joseph
Cultural Unity Partnership Award
The Congregation of St. Joseph was TEACH's founding institution 30 years ago. CSJ provided the vision and resources for TEACH to develop into what it is today. Rooted in the Congregation's founding values of promoting inclusion, unity, and equity, TEACH continues to serve the immigrant community. TEACH is thrilled to present CSJ with the first Cultural Unity Partnership Award.
About the Citizenship Celebration
TEACH's Citizenship Program is the only free, one-on-one citizenship preparation service in Illinois. TEACH program managers partner each student with a volunteer tutor and work together to curate lessons and materials that fit the individual needs of each student – 100% of our students pass their Citizenship test! We are excited and thrilled to recognize 14 of the adult learners who passed their citizenship exams and are now American citizens.
Alma is a current ESL student with TEACH. She is pictured here at her Citizenship Ceremony.
A Special Evening with Arian Moayed
Wednesday, September 20, 2023
Location and Time to be confirmed soon
Join us for an intimate gathering where TEACH will honor the talented actor, activist, and producer, Arian Moayed
and screen his film The Courtroom, which was screened
at the Tribeca Film Festival in the Summer of 2022.
Ticket and formal invitation coming soon.
Evening Details
Arian Moayed
Cultural Unity Changemaker Award
Iranian-born, Award-winning actor Arian Moayed is the co-founder of Waterwell, a community-organizing, art, and education non-profit in New York City. As a writer/director, Arian created the Emmy-nominated thriller, The Accidental Wolf and wrote and produced the theatrical and film version of The Courtroom. He is currently writing an autobiography about his family's miraculous immigration story. Notable acting credits: Bengal Tiger at the Baghdad Zoo (Tony nomination), Succession HBO (Emmy nomination), and Shonda Rhimes' series, Inventing Anna (Netflix).

Arian Moayed in Netflix's 2022 Inventing Anna
About The Courtroom
Adapted verbatim from trial transcripts,
The Courtroom was developed into an off-broadway play, receiving the New York Times Best of Theater 2019 honors. The play was then produced into a film and featured at the Tribeca Film Festival Summer 2022. The trial, play, and film highlight the challenges facing U.S. immigration and the justice system and bring to light a lot of the realities. TEACH was honored to have the real-life lawyer who represented the case, Richard Hanus Esq., as our 2022 Gala keynote speaker.
Sponsorship Opportunities
Sponsorship opportunities exist at a variety of levels for both individuals and corporations. Benefits vary based on sponsorship level and include marketing opportunities and event related benefits. Customized packages available upon request. Funds raised through these opportunities will support TEACH's community-based and virtual mentoring and education programs.
Sponsorship Levels and Benefits
Interested in become a sponsor? Email 30thAnniversary@teachempowers.org

TEACH staff and tutors at the fall 2022 tutor training session.
30th Anniversary Executive Sponsors
EMPOWERMENT Sponsor – $30,000+ (Exclusive)
IMPACT Sponsor – $20,000+
CHANGE Sponsor – $10,000
TEACH Sponsor – $300+ (Tutor Only)
Celebration of Cultural Unity Gala Sponsors
UNITY Sponsor – $5,000+
EQUITY Sponsor $2,500+
LEARN Sponsor – $1,000+
ADVOCATE Sponsor – $500+
A Special Evening with Arian Moayed
JUSTICE Sponsor – $10,000+
UNITY Sponsor – $5,000+
EQUITY Sponsor $2,500+
LEARN Sponsor – $1,000+
ADVOCATE Sponsor – $500+
Thank you to our 30th Anniversary Sponsors!
Greek Community Giving Circle